Today's digital transformation requires the Industrial Manufacturers to adapt and build cutting-edge "operations and supplier cooperation" ecosystems.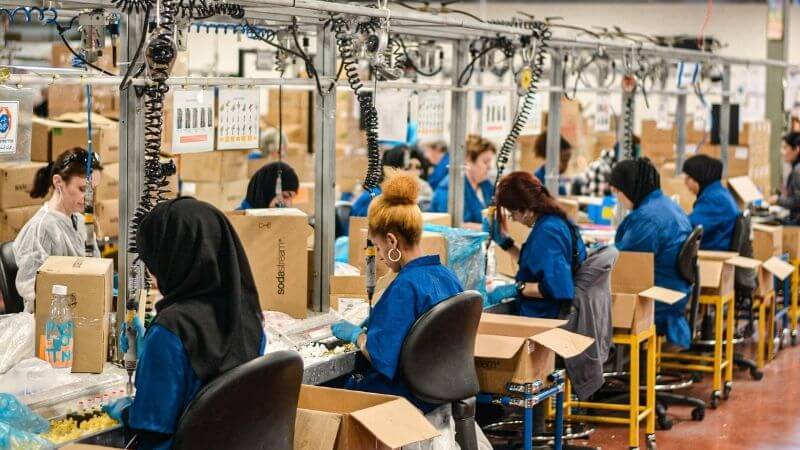 Industrial Manufacture involves making goods, rolling out collaborative platforms that lead to cost savings, and improving service capabilities. Furthermore, the ever-changing complexity of consumer behavior and competition pressure require Manufacturing Industry to explore new options for additional revenue development.
That is a significant shift from the conventional consumer experience, which occurs at the transaction and service, to a 'consistent consumer experience' over the whole buyer lifetime, enabling customer exploration, assessment, and devotion.
How NkeTechnica Can Help Manufacturing Industry
Nketechnica assists Industrial Manufacturing firms in navigating the present dynamic environment to implement cutting-edge technologies that aid in innovation and profitability.
Our multinational team of engineers maintains data reliability, safety, and dependability of your services, technology, and operations with innovative technological solutions. Medicines, farm machinery, aircraft, automobiles, and everything in between are all examples of industrial manufacture.
Manufacturing is usually complicated, requiring precise attention to rules and requirements and adherence to quality, health, and protection legislation and, in many cases, international laws.
Nketechnica offers a complete range of services to assist manufacturing techniques, whether you are producing parts or finished items to be sold directly to customers. As the world's top quality, licensing, validation, and inspections organization, we recognize the manufacturing business, from systems integration to logistics.
We provide industry-specific products and solutions to our industrial manufacturing clients, allowing them to understand their supplier relationships better and optimize processes, resulting in lower costs, increased productive output, process transformation, and improved customer experience.
When you approach us, you will notice that we offer a service including such testing of materials, quality assurance, metallurgy and process design, in-plant and operational assistance, and document management registration. We can assist you in ensuring that both your materials and procedures follow rules that are particular to your manufacturing region – and in proving that you are entirely in compliance with legislation.
Nketechnica Manufacturing Industry Services and Solutions
Manufacturing Industry Solutions We Provide
Manufacturing Industry Services We Provide
For More Details, Get in touch with us today!