Asset Performance Management
Asset Performance Management (APM) is a method of asset management that prioritizes business goals over alternative asset dependability and accessibility targets. APM has emerged as a critical facilitator of information technology for asset management in industrial firms.
Modern asset performance management (APM) integrates conventional asset management methods with modern digital technology to achieve transformational gains in dependability, maintenance execution, and business success.
Asset performance management is a methodology that may assist businesses in discovering new and improved ways to optimize reliability, availability, and safety. APM increases physical asset availability by coordinating asset lifecycle management tasks such as dependability, management, certifications, and data management.
How We Can Help in Asset Performance Management
Our complete Asset Performance Management (APM) software package is intended to address today's industrial issues by using massive industrial data, the Cloud, artificial intelligence, embedded devices, and augmented reality.
The improved analysis will help you remove inefficiencies, optimize processes, and improve revenue. The leading technologies are currently crucial to the digitization of asset performance management industries:
Web-Based Apps Facilitate Collaboration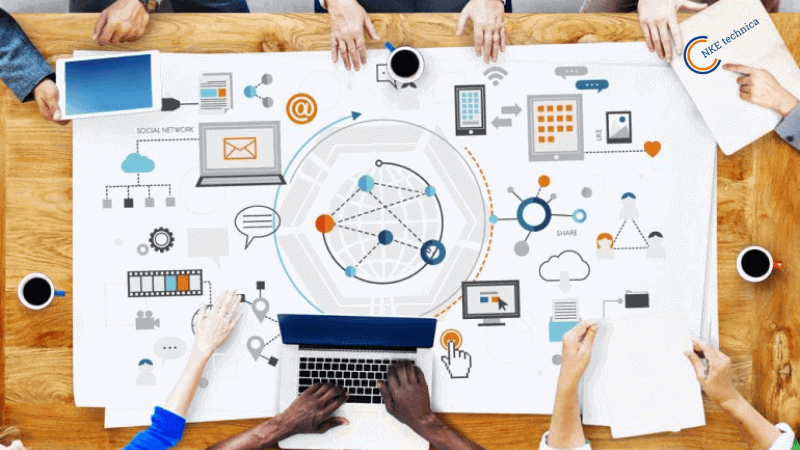 Improve data gathering, processing, and cleansing, and enable easy deployment across corporate networks. Reduced expenses for hardware, operation, and deployment.
The Internet of Things (IoT)
A network that connects computing systems embedded in industrial machinery to send and receive information. For more information about IOT, go through our Cyber Security Services article.
Cloud Solutions for Asset Performance Management
Store the massive amounts of data generated and executing predictive methods more quickly, resulting in quicker decision-making procedures. Nketechnica solutions reduce unscheduled downtime and enhance durability and dependability by monitoring and protecting critical networks and resources from new threats.
Enhance work efficiency by prioritizing maintenance depending on importance and cost (condition-based) rather than schedule-based procedures. Reduce asset-related accidents and unexpected downtime to protect worker safety, the atmosphere, and company objectives.
Reduce the need for costly emergency repairs by recognizing problems early and converting unscheduled downtime into planned maintenance. Our solution, infused with sophisticated analytics, and industry-customized apps, provides intelligent asset management in an only system.
This integrated suite offers a complete picture of your assets, whether on or in a multi-cloud setting, to assist you in optimizing performance, extending asset lifecycles, and keeping your business functioning.
We provide Asset Performance Management Solution for following industries: