Automation and Control System
Automation Control System (ACS) is an adaptive control solution for controlling procedures without direct human participation that is utilized in different control systems to operate the system, such as equipment and processes in industries.
An ACS maintains and enhances the operation of a controlled item by initiating, terminating, monitoring, modifying, etc. The Automation Control System function saves raw materials while improving performance, precision, and efficiency.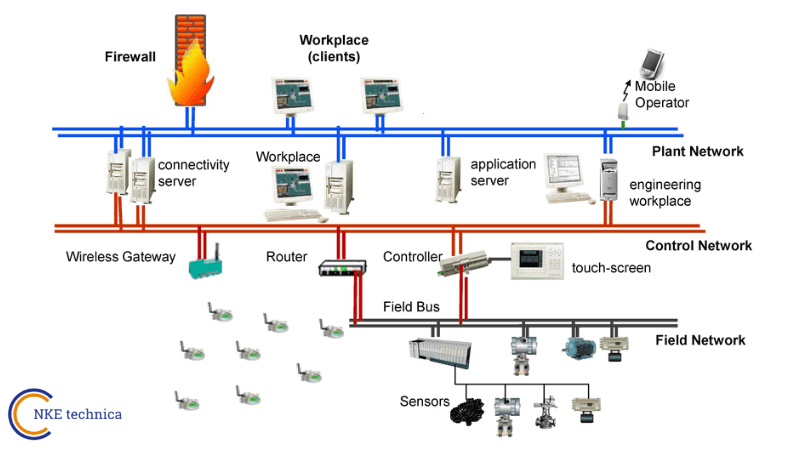 Industrial automation control system solutions involve secure networks for connectivity and transferring data and connected devices for data analysis. Typically, sensors on machinery and equipment are used to do this.
Industrial automation control systems also necessitate technology, programming, and connectivity solutions that convert sensor input into an efficient response. That might include activities on the manufacturing line, such as switching from one batch to another.
However, it may go even farther, such as autonomously managing the level of growth based on real-time and continuously acquired data from revenues and other sources.
Automation & Control System Solutions We Provide
Here are some of the productivity gains that industrial automation control systems may provide for your company:
As the automated control system handles repeated activities, you can optimize the usage of assets in your manufacturing processes. These monotonous processes include everything from batch changeovers to batch data collection to regular machine maintenance and more.
Automation control solutions provide flexibility and adaptability as well. For example, bringing new goods to the production line is a faster and more efficient procedure. It is also easier to scale production up or down based on company demands.
The fast advancement of technology in industrial automation systems involves more integration between production equipment and the entire company. This connection requires the use of reliable network infrastructure, connected devices for effective data gathering, and the capacity to transform data into usable insights.
Nketechnica may optimize their operations by linking the production, site, facility, and personnel through the combination of management and data across the organization. We provide industrial automation and control through our range of process control, motor control, and connected devices.
We provide Automation & Control System Solution for following industries: